What to Wear for Headshots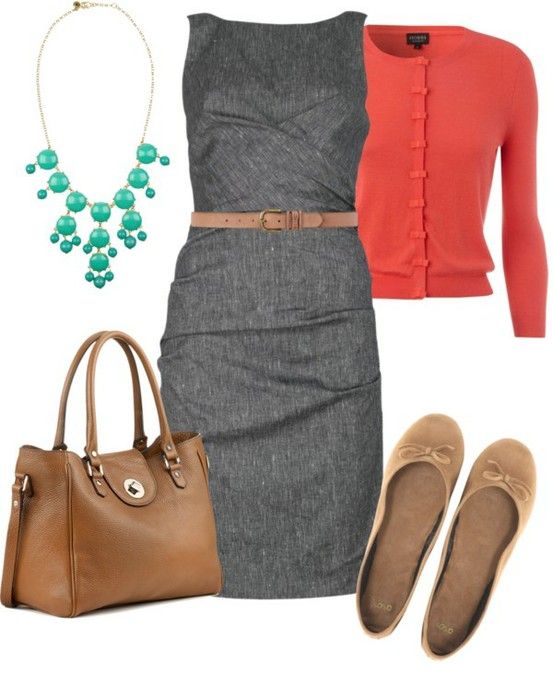 Choosing the outfit for your headshot session can make a big impact on the way the photos turn out, and you want to make sure you select clothing that will be comfortable and attractive at the same time. The goal with the headshot is to make you appear confident, and emphasize your face and your eyes instead of the clothing. Sometimes, people get too caught up by choosing cute and trendy clothing, and it causes the picture to look unprofessional or amateur because of the clothing choices.
With any photo shoot, you want to make sure that your clothes are clean and wrinkle free before you begin. Also, pay attention to the way your clothing fits, because if it is too small / tight, it may bunch up in the photo and look uncomfortable. Try sitting in front of a mirror and seeing how the fit is when sitting down. One of the most common fitting problems happens when people wear clothing that is too small. Yes, this is counter to what I typically advise my 'couture' clients when you are wearing your stretchy cotton fabrics. However you'll also want to avoid overly bulky sweaters or clothing as they can look rumpled and make you look larger than you are in reality.
You also may be tempted to choose a chic, trendy outfit, but try to stay away from anything to 'in' or styles that can become quickly outdated. It is better to choose classic clothes instead of a modern trend, not only because the classics are usually more appropriate for most professionals, but they will keep your headshot photo up to date over a longer period of time too!
As a general tip for both men and women, it is best to wear long sleeves in a corporate headshot, because the bare arms are often distracting. Many people still consider bare arms to be inappropriate in a corporate headshot. For example, you might choose a nice blouse or a collared shirt, paired with a suit coat and slacks or a skirt.
Also, if you wear it regularly, make sure that you choose jewelry to match your outfit. Jewelry adds a nice finishing touch to the outfit, without detracting from the overall appearance of your photo. Too much jewelry can send the wrong impression, and having the photo taken sans jewelry can appear too plain.
For men, if you want to add individual style to the photo, then you may consider options such as v-neck sweaters over your dress shirt, or a tie that makes a statement - patterns here are ok. Just bear in mind that a planet tie given to you by your children may be cute, but unless you're an astronomy professor it will probably send the wrong message. Ties look best when their tone lands between the suit and the shirt- so a light shirt, a dark suit, and a tie in a shade somewhere between them. Some ties are too shiny- try to stay away from really reflective, shiny silk ties.
Choosing the Right Colors for Your Skin Tone
In terms of color, it is important to stay away from patterns on the fabric, because the patterns can detract from your face. So, don't choose a shirt with floral print, checkers, polka dots, stripes, or any other type of pattern on the fabric.
Darker or mid-tone colors tend to put more emphasis on your eyes and smile, instead of the clothing. You'll also want to avoid lighter colors that are too similar to your skin tone, because they can make you appear washed out (i.e cream, beige, light pink, etc - this does not include crisp white shirts) If you will be wearing a dark suit coat, lighter colored shirts can be layered underneath with great success, just pay attention to your skin tone.
It is best to wear colors that are contrasting to your skin, so if you have medium or darker colored skin tones, then you should avoid the earthy colors that are very similar to the color of your skin.
You may consider selecting a color that can help to bring out the colors in your eyes. For example, if you have blue eyes, then you may consider a blue or grey shirt. Or, if you have brown or green eyes, then fall earthy tones can be very complimentary to your eye color.
Clothing Choices that You Don't Need to Worry About
The most important consideration you have should be the shirt or blouse that you choose, because the other clothing options won't likely be shown in the picture. For example, don't worry too much about your pants, because they won't be seen in the photos. The goal with a headshot is to highlight your face and eyes, so headshots usually only focus on the top half of your body.
Same goes for shoes. Wear a pair chosen for comfort instead of style.
Specific Clothing Guidelines for Certain Industries
You should consider the industry that you are working in to help you make your clothing selections. Keep in mind that a headshot for a person in banking should have a different feel and appearance than the owner of the yoga studio down the street. As such, you need to make your clothing choices accordingly.
It is a good idea to look through headshots of other people in your industry, in order to get a feel for the types of clothing that they wear in their photos. For example, you might look at the company website to see the clothing choices of some of the leaders and managers in your company, and choose your clothing to match that same style.
Thoughts on Makeup
If you do your makeup yourself, do your makeup how you usually wear it for an average day, or possibly a nice dinner where the steak is $30 but not $75. In other words, do not wear heavy makeup; a close headshot will show clumps of mascara or dark lipstick. Choose light to medium eyeliners, eye shadows, and lipsticks that are only a shade or two darker than your skin tones. This brings your features out in a subtle manner without making it look like you're wearing lots of makeup. Avoid caking on heavy foundation, or wearing shiny eye shadows or lip gloss: too much shine is distracting on camera and looks wet.
Skin blemishes, pimples, and even wrinkles can be retouched. It's not cheating. I promise. I would actually prefer it over having a cake-y spot of foundation on your photo. And while I'm sure you will, just please remind me when we are taking your photo.
How much is too much? Everyone is different, so it depends on how much make-up you usually wear: you want your headshots to be easily recognizable as how you generally look in person. For some people, that means wearing your make-up exactly how you usually wear it, for others it's wearing a little more, for others a little less. If you don't wear much makeup every day, don't do your makeup like Kim Kardashian for your photos.
How to prepare for your headshot
Prepare for your headshot by taking care of yourself in the week leading up to your headshot. Avoid drinking alcohol or smoking, and drink plenty of water for a few days and on the day of your headshot. This will make your skin very hydrated to fill in lines and wrinkles, undereye circles, and give you a healthy glow. Get plenty of sleep the night before your photo so you're rested and ready to go.
Hair: Don't cut or dye your hair right before the shoot. Freshly colored hair can look too vibrant and unnatural on camera- drawing more attention to your hair than your face. A new haircut also looks its best after at least a week, and colored hair looks more natural after a weeks worth of shampooing.
Waxing: Please wax at least 3 days prior to the session. A freshly wax'ed face can appear overly shiny or plastic and makeup even has a tendency to slide more those first few days.
Teeth: If you want to whiten your teeth before your session, start as early as possible and use a natural whitening method, or have your teeth whitened with your dentist. ( though i personally believe retouching is also a much safer option!)
Beards: If you have a beard, trim it evenly so it's nicely groomed. If you're going clean-shaven, get a good shave that morning. The best rule of thumb for facial hair is to commit to your look- either a beard, mustache, or nothing at all. Anything scruffy or stubbly in between is not advisable. Darker colored beards tend to be accentuated in photos- trim it well so it's not too thick.
And remember to have fun and not take it too seriously! A little difficult after all these do's and don'ts, I know... but I promise to make the experience as relaxing as possible!